Toyota Motor Corporation is world's largest automobile manufacturer located in Japan. In 2017, Toyota's corporate structure consisted of 364,445 employees worldwide and, as of December 2019, was the tenth-largest company in the world by revenue. Toyota is the largest automobile manufacturer in Japan. Toyota was the world's first automobile manufacturer to produce more than 10 million vehicles per year, which it has done since 2012, when it also reported the production of its 200-millionth vehicle. As of July 2014, Toyota was the largest listed company in Japan by market capitalization (worth more than twice as much as number 2-ranked SoftBank) and by revenue.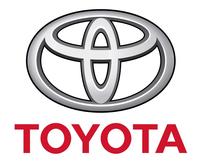 Toyota is the global market leader in sales of hybrid electric vehicles, and one of the largest companies to encourage the mass-market adoption of hybrid vehicles across the globe. Toyota is also a market leader in hydrogen fuel-cell vehicles. Cumulative global sales of Toyota and Lexus hybrid passenger car models achieved the 15 million milestone in January 2020. Its Prius family is the world's top-selling hybrid nameplate with over 6 million units sold worldwide as of January 2017.
The company was founded by Kiichiro Toyoda in 1937, as a spinoff from his father's company Toyota Industries, to create automobiles. Three years earlier, in 1934, while still a department of Toyota Industries, it created its first product, the Type A engine, and its first passenger car in 1936, the Toyota AA. Toyota Motor Corporation produces vehicles under five brands, including the Toyota brand, Hino, Lexus, Ranz, and Daihatsu. It also holds a 16.66% stake in Subaru Corporation, a 5.9% stake in Isuzu until 2018, a 5.5% stake in Mazda, a 4.9% stake in Suzuki, as well as joint-ventures with two in China (GAC Toyota and Sichuan FAW Toyota Motor), one in India (Toyota Kirloskar), one in the Czech Republic (TPCA), along with several "nonautomotive" companies. TMC is part of the Toyota Group, one of the largest conglomerates in Japan.
Toyota is listed on the London Stock Exchange, New York Stock Exchange and Tokyo Stock Exchange.
Corporate governance
Toyota is headquartered in Toyota City, Aichi. The main headquarters of Toyota is located in a four-story building in Toyota. As of 2006, the head office has the "Toyopet" Toyota logo and the words "Toyota Motor". The Toyota Technical Center, a 14-story building, and the Honsha plant, Toyota's second plant engaging in mass production are adjacent to one another in a location near the headquarters. In 2013, company head Akio Toyoda reported that it had difficulties retaining foreign employees at the headquarters due to the lack of amenities in the city.
Its Tokyo office is located in Bunkyo, Tokyo. Its Nagoya office is located in Nakamura-ku, Nagoya. In addition to manufacturing automobiles, Toyota provides financial services through its Toyota Financial Services division, and also builds robots.
Toyota Motor Company
In 1981, Toyota Motor Co., Ltd. announced plans to merge with its sales entity Toyota Motor Sales Co., Ltd. Since 1950, the two entities had existed as separate companies as a prerequisite for reconstruction in postwar Japan. Shoichiro Toyoda presided over Toyota Motor Sales in preparation for the consummation of the merger that occurred in 1982. Shoichiro then succeeded his uncle Eiji as the president of the combined organization that then became known as Toyota Motor Corporation.
Presidents
Rizaburo Toyoda (1937–1941)
Kiichiro Toyoda (1941–1950)
Taizo Ishida (1950–1961)
Fukio Nakagawa (1961–1967)
Eiji Toyoda (1967–1982)
Toyota Motor Corporation
On June 14, 2013, Toyota Motor Corporation announced the appointment of external board members; this was a first for the corporation and occurred following approval from general shareholders at a meeting on the same day. Additionally, Vice Chairman Takeshi Uchiyamada replaced Fujio Cho as chairman, as the latter became an honorary chairman while Toyoda remains in the post of president.
Presidents
Eiji Toyoda (1981)
Shoichiro Toyoda (1982–1992)
Tatsuro Toyoda (1992–1995)
Hiroshi Okuda (1995–1999)
Fujio Cho (1999–2005)
Katsuaki Watanabe (2005–2009)
Akio Toyoda (2009–present)
Chairmen
Shoichiro Toyoda (1992–1999)
Hiroshi Okuda (1999–2006)
Fujio Cho (2006–2013)
Takeshi Uchiyamada (2013–present)
Financials
Toyota is publicly traded on the Tokyo, Osaka, Nagoya, Fukuoka, and Sapporo exchanges under company code TYO 7203. In addition, Toyota is foreign-listed on the New York Stock Exchange under NYSE and on the London Stock Exchange under LSE TYT. Toyota has been publicly traded in Japan since 1949 and internationally since 1999.
As reported on its consolidated financial statements, Toyota has 606 consolidated subsidiaries and 199 affiliates.
Toyota Motor North America (100% – 2004)
Toyota Canada Inc. (51% – 2013)
Toyota Tsusho – Trading company for the Toyota Group
Daihatsu Motor Company (100%)
Hino Motors (50.1% – 2001)
Lexus 100% (1989)
Scion 100% (2003)
DENSO (24.74% – September 30, 2006)
Toyota Industries (23.51% – March 31, 2006)
Aisin Seiki Co. (23.0% – September 30, 2006)
Subaru Corporation (20% – September 29, 2019)
Isuzu Motors (5.9% – November 10, 2006)
PT Toyota Astra Motor (50% – 2017)
Noble Automotive (23% – 2014)
PT Toyota Motor Manufacturing Indonesia (95% – 2003)
Operations
Toyota has long been recognized as an industry leader in manufacturing and production. The result is the development of the Toyota Production System. Three stories of its origin have been found, one that they studied Piggly-Wiggly's just-in-time distribution system, one that they followed the writings of W. Edwards Deming, and one that they were given the principles from a WWII US government training program (Training Within Industry).
Technology
In 2018 Toyota was regarded as being behind in smart car technology and in need of innovation. The company invested $4 billion in a robotics and AI research institute to create safer vehicles. Alongside the robotics and AI centre, Toyota launched a $2.8 Billion dollar Self-Driving Car Company called Toyota Research Institute-Advanced Development, or TRI-AD, with automotive supplier Aisin Seiki and Denso.
Toyota invested $500m in the driverless car company Uber with the ambition to build the combined technology into Toyota's Sienna minivans, to be used on Uber's ride-hailing network from 2021. In 2019 Toyota partnered with Chinese technology firm Cogobuy to build a Smart Car Ecosystem in the hopes of turning the company from manufacturing-oriented to intelligence-oriented.
In early 2019 it was announced that Japan is planning a moon landing for 2029 and wants its astronauts to explore the lunar surface in a vehicle built by Japanese automaker Toyota.
Worldwide presence
Toyota has factories in most parts of the world, manufacturing or assembling vehicles for local markets in Japan, Australia (until 2017), Bangladesh, India, Pakistan, Sri Lanka, Canada, Indonesia, Poland, South Africa, Turkey, Colombia, the United Kingdom, the United States, France, Brazil, Portugal, and more recently, Argentina, Czech Republic, Mexico (Tijuana), Malaysia, Thailand, Pakistan, Egypt, China, Vietnam, Venezuela, the Philippines, and Russia.
Hybrid electric vehicles
Toyota is the world's market leader in sales of hybrid electric vehicles, one of the largest companies to encourage the mass-market adoption of hybrid vehicles across the globe, and the first to commercially mass-produce and sell such vehicles, with the introduction of the Toyota Prius in 1997. The company eventually began providing this option on its main passenger cars such as Camry and later with the Lexus divisions, producing some hybrid luxury vehicles. It labeled such technology in Toyota cars as "Hybrid Synergy Drive" and in Lexus versions as "Lexus Hybrid Drive". Cumulative global sales of Toyota and Lexus hybrid passenger car models passed the 15 million milestone in January 2020. Its Prius family is the world's top-selling hybrid nameplate with almost 4 million units sold worldwide as of January 2017.
Plug-in hybrid vehicles
Toyota's plug-in hybrid electric vehicle project began in 2007, with road trials of the prototype vehicle in France and the UK in 2008. Toyota made 600 Prius plug-in demonstration vehicles for lease to fleet and government customers. 230 were delivered in Japan beginning in late December 2009, 125 models released in the U.S. by early 2010, and 200 units in 18 European countries in 2010. France, the UK, and Germany had the largest fleets with 150 PHEV. Canada, China, Australia, and New Zealand also participated in the global demonstration program.
All-electric vehicles
The first generation Toyota RAV4 EV was leased in the United States from 1997 to 2003, and at the lessees' request, many units were sold after the vehicle was discontinued. A total of 1,484 were leased and/or sold in California to meet the state's CARB mandate for zero-emissions vehicles. As of mid-2012, there were almost 500 units still in use.
Hydrogen fuel cell vehicle
In 2002, Toyota began a development and demonstration program to test the Toyota FCHV, a hybrid hydrogen fuel cell vehicle based on the Toyota Highlander production SUV. Toyota also built a FCHV bus based on the Hino Blue Ribbon City low-floor bus. Toyota has built several prototypes/concepts of the FCHV since 1997, including the Toyota FCHV-1, FCHV-2, FCHV-3, FCHV-4, and Toyota FCHV-adv. The Toyota FCV-R fuel cell concept car was unveiled at the 2011 Tokyo Motor Show. The FCV-R sedan seats four and has a fuel cell stack including a 70 MPa high-pressure hydrogen tank, which can deliver a range of 435 mi (700 km) under the Japanese JC08 test cycle. Toyota said the car was planned for launch in about 2015.
Cars
As of 2009, Toyota officially lists approximately 70 different models sold under its namesake brand, including sedans, coupes, vans, trucks, hybrids, and crossovers. Many of these models are produced as passenger sedans, which range from the subcompact Toyota Yaris, compact Corolla, to mid-size Camry and full-size Avalon. Vans include the Previa/Estima, Sienna, and others. Several small cars, such as the xB and tC, were sold under the Scion brand.
Sport Utility Vehicles
Toyota crossovers range from the compact Matrix and RAV4, to midsize Venza and Kluger/Highlander. Toyota SUVs range from the midsize 4Runner to full-size Land Cruiser. Other SUVs include the Prado, C-HR, FJ Cruiser, Fortuner, and Sequoia.
Pickup trucks
Toyota first entered the pickup truck market in 1947 with the SB that was only sold in Japan and limited Asian markets. It was followed in 1954 by the RK (renamed in 1959 as the Stout) and in 1968 by the compact Hilux. With continued refinement, the Hilux (simply known as the Pickup in some markets) became famous for being extremely durable and reliable, and many of these trucks from as early as the late 1970s are still on the road today, some with over 300,000 miles. Extended- and crew-cab versions of these small haulers were eventually added, and Toyota continues to produce them today under various names depending on the market.
Luxury vehicles
As of 2009, the company sold nine luxury-branded models under its Lexus division, ranging from the LS sedan to RX crossover and LX SUV. Luxury-type sedans produced under the Toyota brand included the Century, Crown, and Crown Majesta. A limited-edition model produced for the Emperor of Japan was the Century Royal. Toyota-branded luxury vehicles tend to be Japan-only.
Pleasure boats
In 1997, building on a previous partnership with Yamaha Marine, Toyota created "Toyota Marine", building private ownership motorboats, currently sold only in Japan. A small network in Japan sells the luxury craft at 54 locations, called the "Toyota Ponam" series, and in 2017, a boat was labeled under the Lexus brand name starting May 26, 2017.
Motorsports
Toyota has been involved in many global motorsports series. They also represent their Lexus brand in other sports car racing categories. Toyota also makes engines and other auto parts for other Japanese motorsports including Formula Nippon, Super GT, Formula 3, and Toyota Racing Series. Toyota also runs a driver development programme known as the Toyota Young Drivers Program, which they made for funding and educating future Japanese motorsports talent. Toyota Motorsport GmbH, with headquarters in Cologne, Germany, has been responsible for Toyota's major motorsports development including the FIA Formula One World Championship, the FIA World Rally Championship, the Le Mans Series, and most recently the FIA World Endurance Championship. Toyota enjoyed success in all these motorsports categories. In 2002, Toyota entered Formula One as a constructor and engine supplier; however, despite having experienced drivers and a larger budget than many other teams, they failed to match their success in other categories, with five second-place finishes as their best results. On November 4, 2009, Toyota announced they were pulling out of the sport due to the global economic situation. On the 2018 24 Hours of Le Mans, Toyota finally won the race with the number 8 Toyota TS050 Hybrid driven by Sébastien Buemi, Kazuki Nakajima, and Fernando Alonso.
Toyota Racing Development (TRD)
Toyota Racing Development (TRD) was brought about to help develop true high-performance racing parts for many Toyota vehicles. TRD has often had much success with their aftermarket tuning parts, as well as designing technology for vehicles used in different types of racing. TRD in the United States is also responsible for Toyota's involvement and development in other forms of motorsports which include NASCAR, NHRA, Indy Racing League, Formula Drift, etc. TRD also made Lexus's performance division "F-Sport".
Aerospace
Toyota is a minority shareholder in Mitsubishi Aircraft Corporation, having invested US$67.2 million in the new venture which will produce the Mitsubishi Regional Jet, slated for first deliveries in 2017. Toyota has also studied participation in the general aviation market and contracted with Scaled Composites to produce a proof of concept aircraft, the TAA-1, in 2002.
Philanthropy
Toyota supports a variety of philanthropic work in areas such as education, conservation, safety, and disaster relief. Some of the organizations that Toyota has worked with in the US include the American Red Cross, the Boys and Girls Club, Leaders in Environmental Action for the Future (LEAF), and the National Center for Family Literacy. The Toyota USA Foundation exists to support education in the areas of science, technology, engineering, and mathematics. In addition, Toyota works with nonprofits to improve their processes and operations such as the Food Bank For New York City. Toyota also supports a variety of work in Japan. The Toyota Foundation takes a global perspective providing grants in the three areas of human and natural environments, social welfare, and education and culture.
Higher education
Toyota established the Toyota Technological Institute in 1981, as Sakichi Toyoda had planned to establish a university as soon as he and Toyota became successful. Toyota Technological Institute founded the Toyota Technological Institute at Chicago in 2003. Toyota is supporter of the Toyota Driving Expectations Program, Toyota Youth for Understanding Summer Exchange Scholarship Program, Toyota International Teacher Program, Toyota TAPESTRY, Toyota Community Scholars (scholarship for high school students), United States Hispanic Chamber of Commerce Internship Program, and Toyota Funded Scholarship. It has contributed to a number of local education and scholarship programs for the University of Kentucky, Indiana, and others.
Robotics
In 2004, Toyota showcased its trumpet-playing robot. Toyota has been developing multitask robots destined for elderly care, manufacturing, and entertainment. A specific example of Toyota's involvement in robotics for the elderly is the Brain Machine Interface. Designed for use with wheelchairs, it "allows a person to control an electric wheelchair accurately, almost in real-time", with his or her mind. The thought controls allow the wheelchair to go left, right, and forward with a delay between thought and movement of just 125 milliseconds. Toyota also played a part in the development of Kirobo, a 'robotic astronaut'. In 2017, the company introduced T-HR3, a humanoid robot with the ability to be remotely controlled. The robot can copy the motions of a connected person. The 2017 version used wires for the connection but the 2018 version used 5G from a distance up to 10 km.
Agricultural biotechnology
Toyota invests in several small start-up businesses and partnerships in biotechnology, including:
P.T. Toyota Bio Indonesia in Lampung, Indonesia
Australian Afforestation Pty. Ltd. in Western Australia and Southern Australia
Toyota Floritech Co., Ltd. in Rokkasho-Mura, Kamikita District, Aomori Prefecture
Sichuan Toyota Nitan Development Co., Ltd. in Sichuan, China
Toyota Roof Garden Corporation in Miyoshi-Cho, Aichi Prefecture
Sewing machine technology
Toyota developed an oekaki-style sewing machine called the Oekaki Renaissance, which, like others of its type, is designed to allow the user to be able to draw ideas directly onto fabric using the art of free-motion embroidery.
Smart City
Toyota announced at CES 2020 that intends to build a "175-acre high tech, sensor laden metropolis" at the foot of Mt. Fuji. The projected is expected to break ground in 2021, and will be called "Woven City.
Environmental record
Toyota implemented its fifth Environmental Action Plan in 2005. The plan contains four major themes involving the environment and the corporation's development, design, production, and sales. The five-year plan is directed at the, "arrival of a revitalized recycling and reduction based society". Toyota had previously released its Eco-Vehicle Assessment System (Eco-VAS) which is a systematic life cycle assessment of the effect a vehicle will have on the environment including production, usage, and disposal. The assessment includes, "… fuel efficiency, emissions and noise during vehicle use, the disposal recovery rate, the reduction of substances of environmental concern, and CO
2 emissions throughout the life cycle of the vehicle from production to disposal." 2008 marks the ninth year for Toyota's Environmental Activities Grant Program which has been implemented every year since 2001. Themes of the 2008 program consist of "Global Warming Countermeasures" and "Biodiversity Conservation."
References