From Wikipedia Japan, the free encyclopedia about Japan
Outline of JTO
Japan Trade Organization (JTO) is an Independent Organization to consolidate trade promotion. The aim of Japan Trade Organization is focused on promoting trade opportunities between Japan and overseas countries. The main activities of JTO is strategic investment attraction, import promotion, liaison between small businesses in the world and Japanese small enterprises. and data dissemination. Import and export promotion services and invest in Japan promotion as well.
Logo of Japan Trade Organization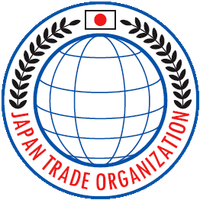 Promotion Services
Japan Trade Organization (JTO) also provides information and support to overseas companies looking for investment in Japanese market. Organization also provides current information on the laws and regulations surrounding new business operation in Japan to assist companies in expanding their business to Japan. JTO provides market information, business development support, and encourage new business between foreign companies and Japanese enterprises.
Import from Japan
Japan Trade Organization assist foreign companies who want to import anything from Japan. Overseas companies or person has to submit an online form with their requirement. Foreign company's requirement distributed to all member companies of JTO and Interested Japanese companies contact them directly.
Export to Japan
JTO support foreign companies who want to export their products to Japan. Interested overseas companies has ti fill up and submit a form. Detail are distribute to all member companies of Japan Trade Organization (JTO) Interested Japanese companies then contact overseas enterprises directly.